New eRecruitment system makes job search in HA easy and fast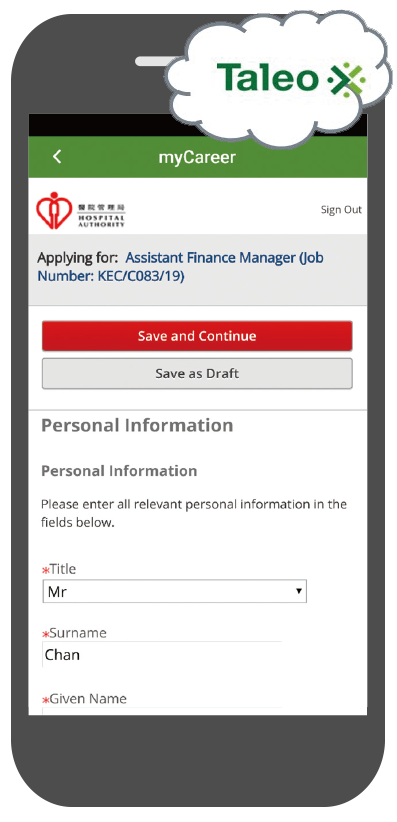 A new eRecruitment system – Taleo – has been introduced in HA since late April this year. You can now view vacancies and submit applications not only through computer, mobile device or tablet, but also by HR App. The new system has a strong search function, enabling you to quickly hunt your desirable job through keyword search.
Taleo is designed to categorise job requirements which helps you set up a personal profile while you answer questions through the application form. If you upload your resume in PDF or WORD format, the system would try to auto fill the corresponding fields on the application form. If you cannot finish the application in one go, don't worry – save it as draft and continue when you have time.
Just a gentle reminder: You need to register an account once for the first time you use the new system. Make sure you reserve enough time to walk through the application procedures, ensure that all required documents are uploaded and double check all details before submission. Don't miss the deadline!



▲TOP