Microbes: Stop microbe transmission with speedy identification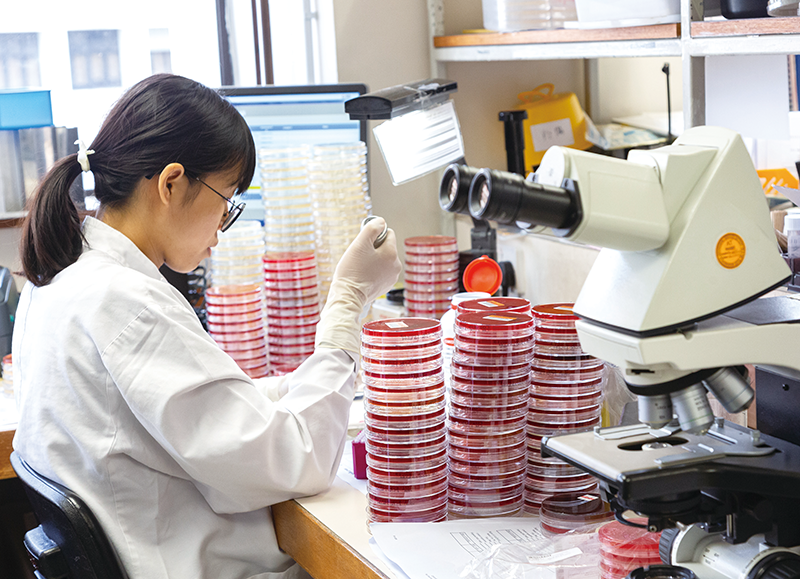 Whenever an infectious disease lingers at Hong Kong's doorstep, it stirs up fear. Caused by microorganisms namely bacteria, viruses, parasites or fungi, infectious diseases pose a threat to the community when it is beyond control. Medical technologists in microbiology laboratory contribute to early diagnosis, timely treatment and appropriate infection control measures by performing precise microbiology test and investigation.
"If we can detect enemy fast, it helps our frontline fighters wipe them out quickly and effectively, before they do big harm," Hui Wai-ting, Department Manager (Pathology) of Princess Margaret Hospital and North Lantau Hospital recalls the swine flu pandemic in Hong Kong in 2009. "We stepped up vigilance after learning about human swine influenza cases found in Mexico and the US. We expected that the first confirmed case in Hong Kong would turn up sooner or later." Medical technologists performed Polymerase Chain Reaction (PCR) test for flu viruses for suspected flu patients within 24 hours so that clinicians could prescribe Tamiflu the soonest possible, reducing complications and transmission risks.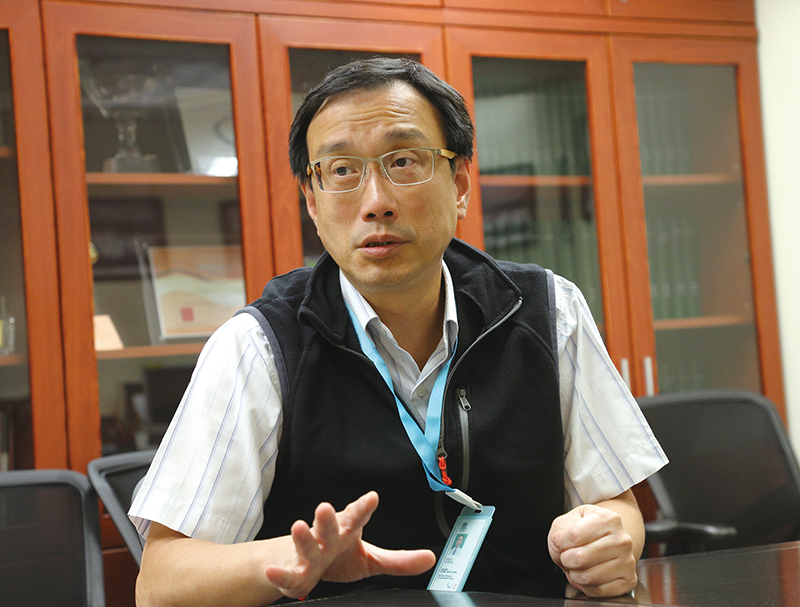 With technology advancement, rapid identification of microorganisms adds great value to better efficiency and accuracy. For instance, the duration of bacteria identification has shortened from two days to one. Medical technologist cultures bacterial pathogens from specimen onto ager plate. After 24 hours, the pure colony (a single type of bacterium) from the ager plate is identified by MALDI‑TOF mass spectrometry – which makes use of matrix-assisted laser to dissect, ablate and desorb bacterial biomarkers with maximum fragmentation so that bacterial types can be identified based on the characteristics of each minute fragment of the bacterium. The whole process takes only a few minutes.
Hui reckons that advanced laboratory technology enables frontline doctors to prescribe the most appropriate type and dosage of drug. This reduces the need for broad-spectrum antibiotic coverage and overuse of 'big gun' which may drive microbe mutation and drug-resistance. Also, patients can recover faster. In spite of rapid technology development in microbiology, Hui stresses that patient-centredness remains the core value upheld by each medical technologist in which each specimen is regarded as the life of a patient, "We can't afford any mistake!"
---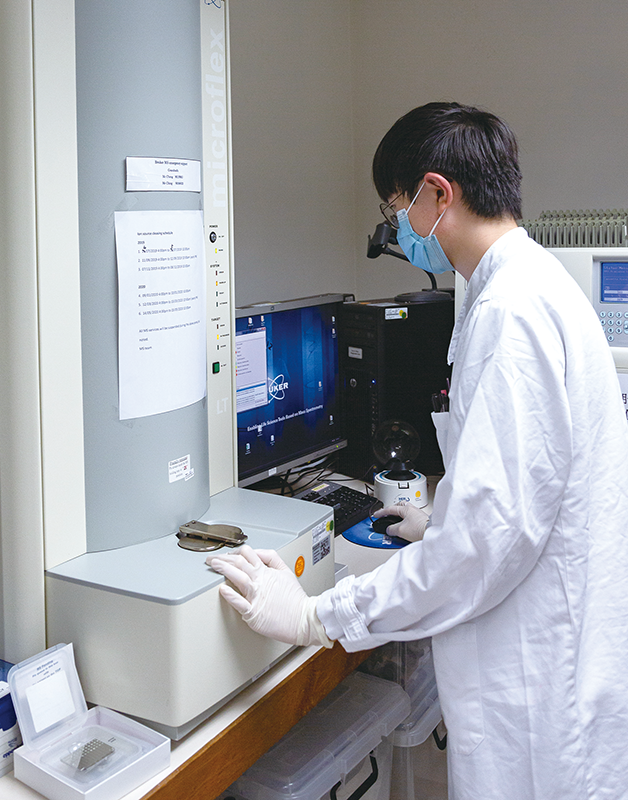 MALDI-TOF stands by for Candida auris test
While the multidrug-resistant yeast Candida auris has emerged worldwide recently, Hong Kong recorded its first case on 24 June this year. Hui Wai-ting says that the team has stepped up vigilance after learning about cases found in European countries and the United States which pose a serious health threat to hospitalised patients. The MALDI-TOF in the laboratory can rapidly identify Candida auris. Once the yeast is found, medical staff will be notified, and infection control measures enhanced, including surveillance and isolation of infected patient. The wards concerned will be thoroughly disinfected.



▲TOP