Cells and tissue: Tell malignancy from 20-minute test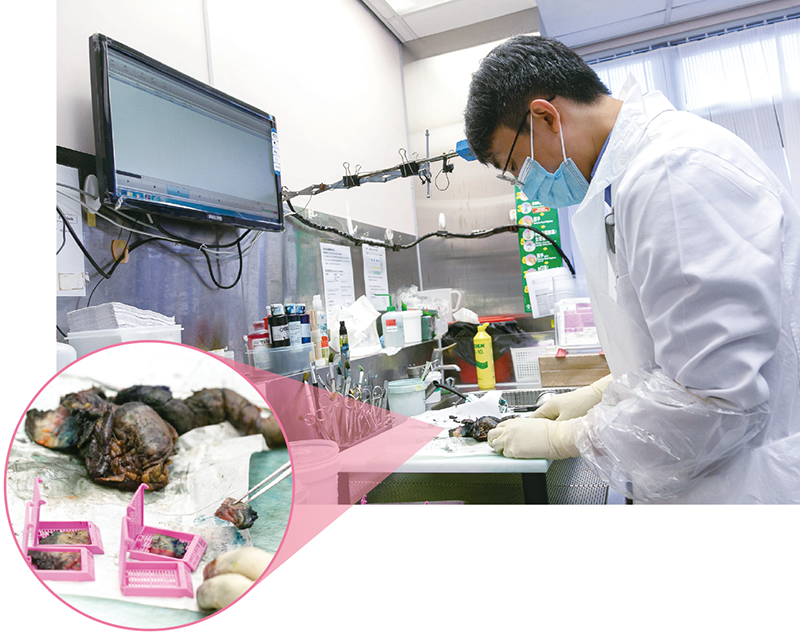 It sounds elusive to look for several abnormal cells among hundreds of thousands of tissue cells. But this is possible through meticulous work of an anatomical pathology medical technologist!
Through tissue biopsy examination, anatomical pathology medical technologists assist pathologists in microscopic examination and report writing, in turn help frontline doctors diagnose a disease and design treatment plan, or even investigate a patient's cause of death.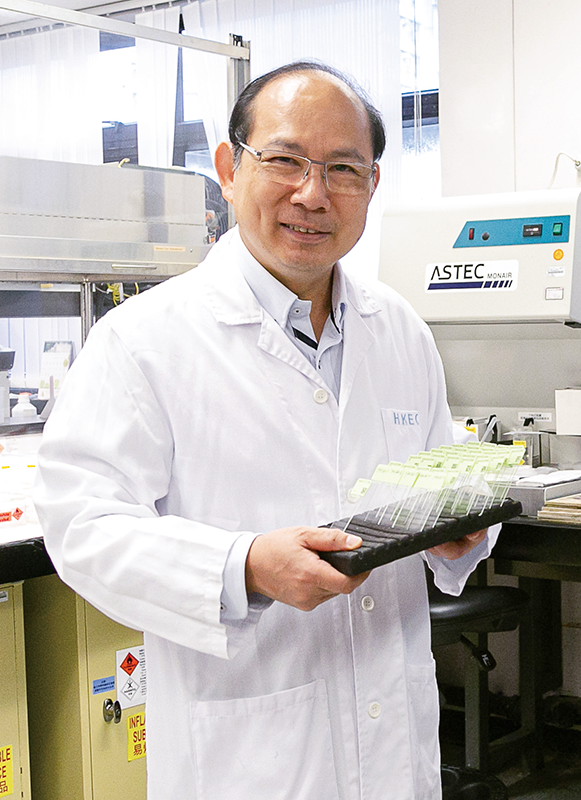 Pamela Youde Nethersole Eastern Hospital (PYNEH) Honorary Senior Medical Technologist Albert Li says that almost 50,000 histology and cytology specimens are examined annually in the hospital's Anatomical Pathology Laboratory. These specimens come from departments of Surgery, Oncology, Gynaecology, Gastroenterology, Urology, etc.
How fast can an analysis be done? It only takes 20 to 30 minutes. In case of urgent intraoperative specimen analysis, frozen section of specimen tissue is prepared by cryosectioning within 20 minutes by rapidly freezing the specimen in liquid nitrogen at -196°C for less than 0.01 second. The frozen specimen is cut to 6 micrometres inside a cryostat at -20°C and stained for histological assessment to identify if there is any cancer cells.
Albert explains, "Frozen section result will influence the surgery to be performed. For instance, surgeons rely on specimen analysis to find out the resection margin of malignant tumour on skin and then determine how much skin has to be removed. In so doing, the risk of undergoing a second operation is reduced.
The same kind of tumour may be caused by different genetic mutations. In recent years, Next Generation Sequencing technology is deployed to analyse colon cancer and lung cancer tissue and detect genetic mutations so that patient can receive precise targeted therapy. This maximises effectiveness of treatment and minimises side effects of drugs. For example, in the case of EGFR genetic mutation of lung cancer, it is reported that targeted therapy has higher efficacy and fewer side effects than chemotherapy. By figuring out specific mutations in the EGFR gene using current technology, clinicians can predict response of the body to specific drugs and whether there are new mutations that account for drug resistance. In the latter case, second line drugs have to be used.
---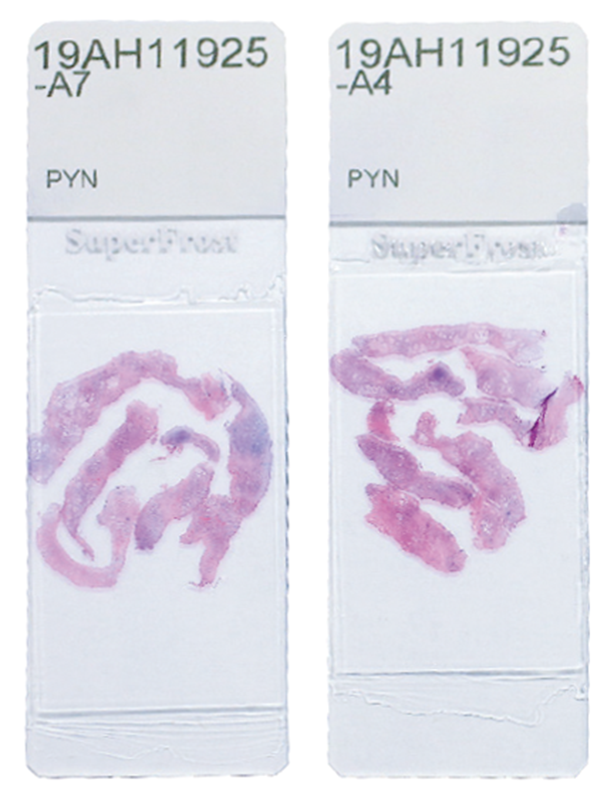 The worst pain men can stand?
There are different types of biopsy procedures, including fine-needle aspiration, core needle biopsy and surgical biopsy. In prostate cancer examination, if a doctor detects abnormalities in finger test through the anus and in blood test, he will perform a prostate biopsy on the patient under guidance of ultrasound image. Around 12 to 16 samples of tissue will be removed with a needle quickly punching through the rectal wall into the prostate.
Then, a pathologist takes the required tissue from the patient's specimen, and put it in an embedding cassette. Medical technologist dehydrates the specimen tissue block with alcohol. After adding clearing agent and paraffin wax to the sample to produce a paraffin block, the sample will be manually sliced into sections of four micrometres thick on a microtome. The section is mounted on a glass slide and stained and ready for microscopic analysis.



▲TOP