Turn stress into motivation: PPCI connects
Striving for service extension amid resource constraint is not easy at all. Staying motivated under stress, the Cardiac Catheterization Laboratory (CCL) team of Caritas Medical Centre (CMC) has enhanced primary percutaneous coronary intervention (PPCI) service in mid-2018. The following two moving stories show how the team stay uplifted by saving lives.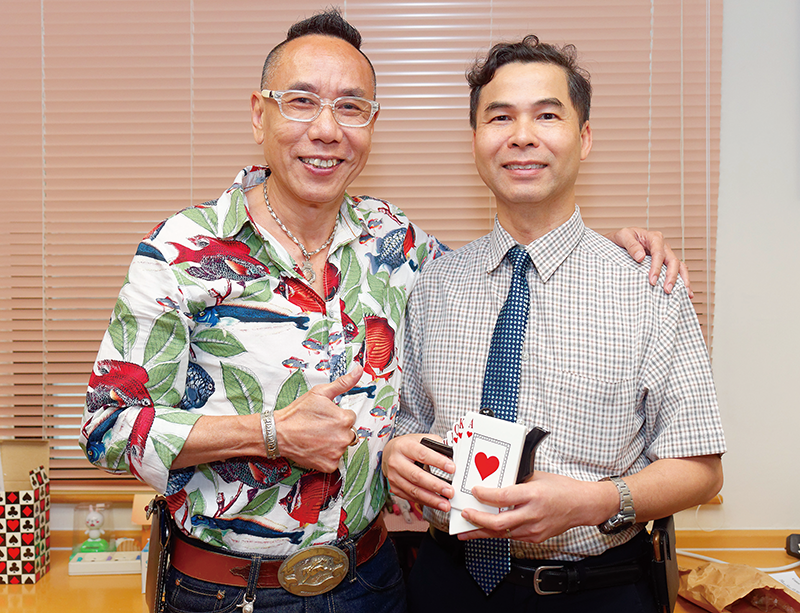 The magic of rapport
When heart attack strikes, no magic can help! Mica Lee, an amateur magician, learned that he had arrhythmia seven years ago and was prescribed antihypertensive drugs to reduce the risk of myocardial infarction. On the opening day of his shop last year, he suddenly felt pain in chest during a performance. Sweating all over the body, his face paled and finally fainted. At first, the guests thought that he was performing magic tricks. But later, they called an ambulance when they realised that something was unusual.
Mica was admitted to CMC at 5pm while Dr Alex Chiu, a cardiologist cum consultant in medicine and geriatrics, was still seeing patients at outpatient clinic. After receiving an emergency call from Intensive Care Unit (ICU), Dr Chiu assembled CCL team for resuscitation without a second thought when he saw Mica's critical condition. The angiographic examination showed that Mica's three coronary blood vessels that mainly supply blood to the heart were 100%, 80%, and 40% blocked by atherosclerotic plaque. He experienced cardiogenic shock and required immediate PPCI. The procedure was performed under local anaesthesia within the golden standard of 90 minutes. With the use of X-ray, the balloon-tipped catheter was threaded through blood vessels in the wrist into the heart where the coronary artery was mostly affected. With the tip covered with a stent, the balloon was expanded to restore blood flow and was put in place. Finally, the balloon was deflated and withdrawn. Three months later, Mica underwent another PPCI to restore blood flow of the 80% blocked blood vessel.
"During hospitalisation, nurses closely monitored my physical condition day and night. It left me an indelible memory that the medical team toiled for the betterment of patient care," Mica recalls.
Mica and Dr Chiu have become friends since the operation. Dr Chiu learns magic tricks from Mica during leisure time. In particular one of the tricks relates to PPCI. Dr Chiu performs in colleagues gathering and wins resounding applause!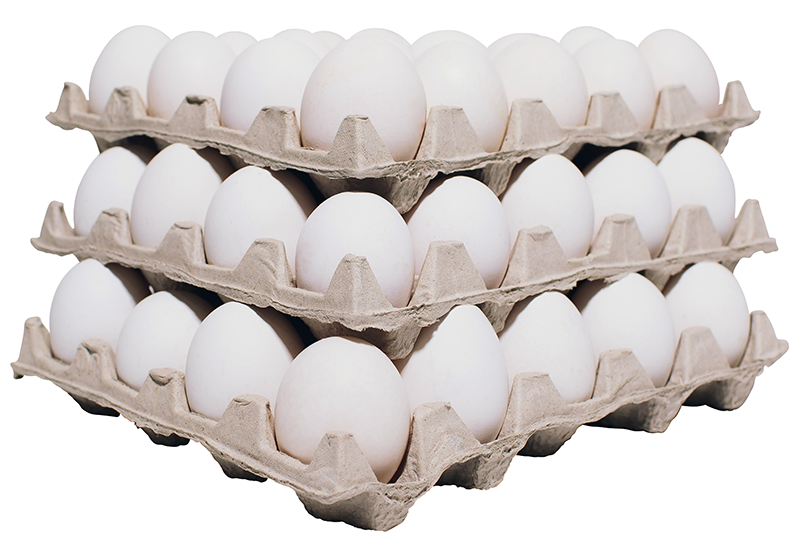 Eggs of thanks
A 60-year-old man was dying from a heart attack. His heart stopped beating and he suffered from cardiogenic shock. Making all-out effort, the medical team performed intubation and cardiopulmonary resuscitation on the patient while doing PPCI. Fortunately, the patient recovered and was finally discharged.
Two weeks later, a woman came to CMC with two huge boxes of egg. To everyone's surprise, she was the wife of that old man saved by the medical team. She told staff that the family made a living in egg wholesale. Without the medical team's devotion, she and her son would have lost their beloved one. The family could give nothing but their eggs to express sincere gratitude. Each team member of the department thought that these eggs were the most delicious eggs they had ever had in life.



▲TOP