Professor John Leong Chi-yan awarded Gold Bauhinia Star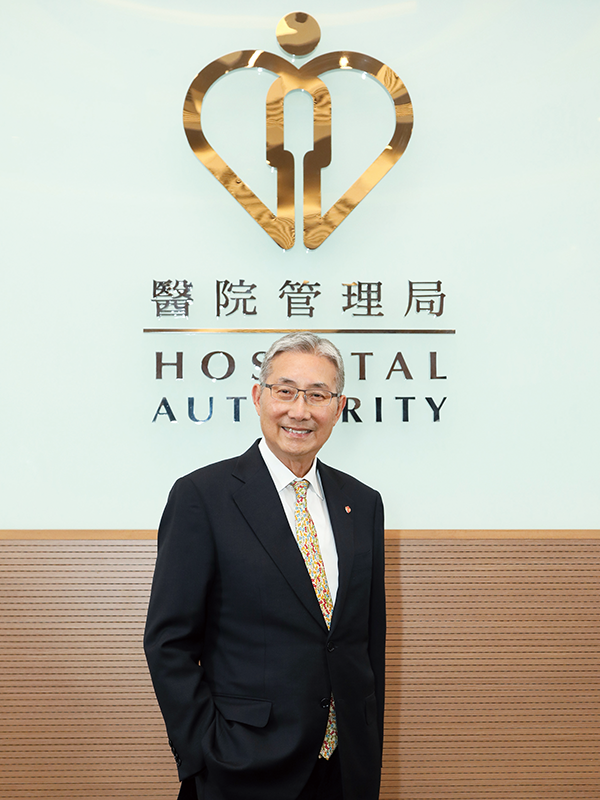 Professor John Leong Chi-yan has been inaugurated by the HKSAR Government on 1 July into the list of Gold Bauhinia Star (GBS) honourees for his dedication and distinguished contribution to public and community service. Greatly respected for his professional acumen, Prof Leong demonstrates visionary leadership in driving the development of Hong Kong's public hospital system in meeting immense challenges posed by ageing population.
12 other current members and colleagues of Hospital Authority received accolade in recognition of their exemplary contribution to the community.
HASLink congratulates all honour awardees, appointed Justices of the Peace and recipients of Chief Executive's Commendation for Community Service, including serving members of the HA Board, Regional Advisory Committees (RACs), Hospital Governing Committees (HGCs) as well as colleagues.
Gold Bauhinia Star
Professor John Leong Chi-yan
HA Chairman
Silver Bauhinia Star
Professor Chan Ka-leung, Francis
HA Board Member
Mr Chu King-yuen
HGC Member of Alice Ho Miu Ling Nethersole Hospital
Dr Hon Lam Ching-choi
HGC Member of Haven of Hope Hospital
Bronze Bauhinia Star
Mr Vinci Wong
HGC Member of Tung Wah Group of Hospitals
Medal of Honour
Mr Lee Wing-man
Member of Kowloon RAC

Mr Lee Yut-fat
HGC Member of Pok Oi Hospital
Mr Su Yau-on, Albert
HGC Member of Tung Wah Group of Hospitals
Justice of the Peace
Mr So Cheung-tak, Douglas
HGC Member of The Duchess of Kent Children's Hospital at Sandy Bay
Dr Luk Che-chung
Cluster Chief Executive of Hong Kong East Cluster
Chief Executive's Commendation for Community Service
Mr Tang Ming-tai, Patrick
HGC Member of Tai Po Hospital
Dr Lam Kin-kwan
Senior Medical Officer, Accident and Emergency Department of United Christian Hospital
Dr Leung Chung-kuen, Kenny
Medical Officer, Tuberculosis and Chest Medicine Department of Grantham Hospital




▲TOP