Blood: Decode the secret of health from blood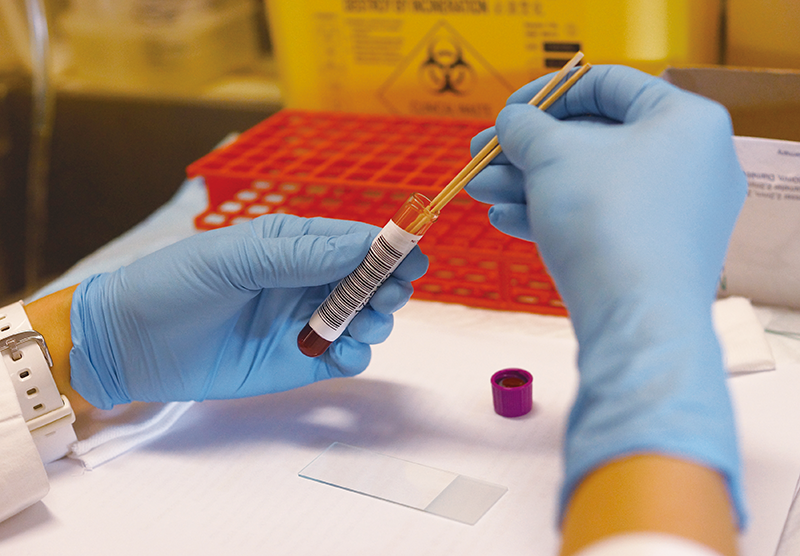 An adult has about five litres of blood. The components of which reveal one's health condition. By checking the number and shape of red blood cell, white blood cell, platelet and haemoglobin, one can tell whether a person is suffering from blood diseases, for example, anaemia and leukaemia.
Julia Chung, Department Manager (Haematology) of Queen Mary Hospital, says that the team examines about 2,500 samples daily. Medical technologist first acknowledges receipt of samples by registering and labelling them with a barcode. Then they classify and test the samples with corresponding devices, such as complete blood count (CBC) analysers, IH 1000 blood screening system, flow cytometer, coagulometer and microscope. A control test is performed before and after every test to ensure each test is done in a rapid and accurate fashion.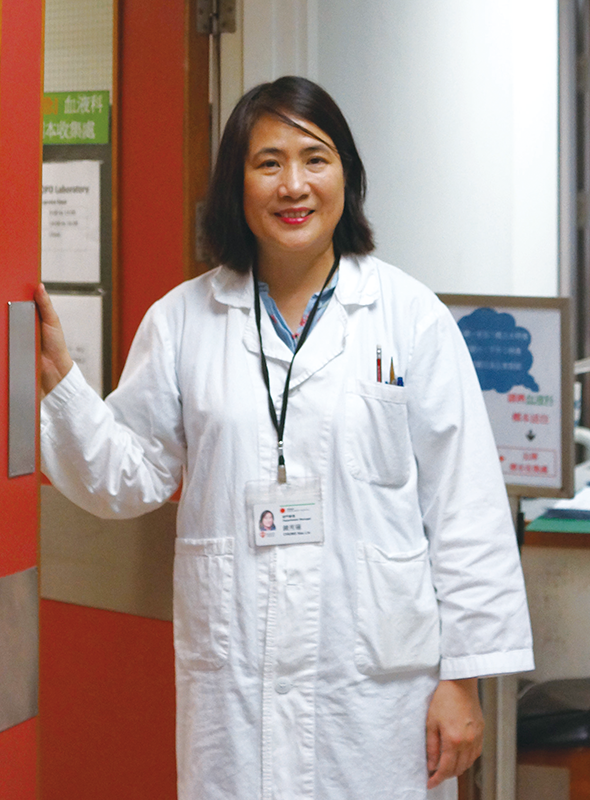 CBC is a common blood test. Automated CBC analyser counts the number of blood cells with a throughput of hundreds of samples per hour. For emergency cases, it only takes 30 minutes to complete a test and deliver the report to ward via Laboratory Information System. Other kinds of blood tests can be carried out if the pathologist needs them for further diagnosis. For instance, by studying patient's blood and bone marrow with a flow cytometer, medical technologist can identify the cell type by the unique antigen on cell surface. Thus, from the test result, doctors will be able to diagnose the disease type.
Blood transfusion is often needed during the course of treatment. To match suitable blood products, medical technologist first figures out the presence of antibodies in patient's blood, and then search for blood units that are antigen negative in the hospital blood bank or send requests to Hong Kong Red Cross Blood Transfusion Service if it is not available in the blood bank. This matching process ensures safe blood transfusion, and patient safety.
---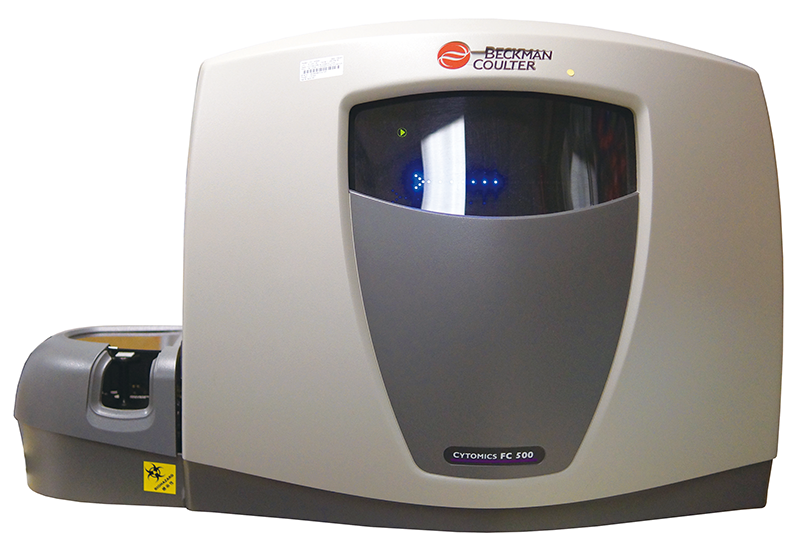 New tech detects traces of residual cancer cells in blood
New technology helps monitor development of disease so that clinicians can adjust follow-up treatment for patients. Minimal residual disease means there is a small number of leukaemic cells in the body during or after treatment when the disease appears less severe. It puts the patient under risk of cancer recurrence. In the past, complete blood count and bone marrow check fail to detect traces of cancer cells. But now, with a highly accurate flow cytometer, we can spot one cancer cell even among 10,000 cells.



▲TOP