Patient experience survey improves service quality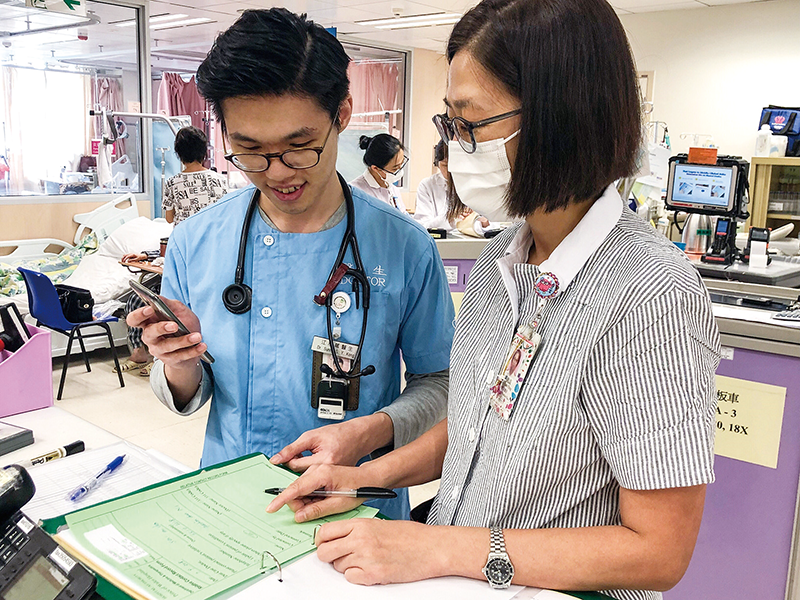 People-centred care is a core value of Hospital Authority (HA). With patients' needs always in our heart, HA has spearheaded regular Patient Experience Surveys (PES) since 2010 to proactively gauge and analyse patients' experience in various areas, including inpatient, accident and emergency and specialist outpatient clinic service. The survey results have formed the basis of formulating measures to improve quality of care.
The recently published report of 'PES on Inpatient Service 2017' reflects an overall positive experience on inpatient service, in which the mean score is 8.1 out of 10 with over 90% of respondents rate 7 or above. Conducted during summer surge last year, the survey reveals patients' high confidence and trust in healthcare professionals with a rating of 9.5. Dr Sunny Kong, physician from the Medicine Department of Prince of Wales Hospital (PWH) appreciates frontline staff who diligently discharged their duties amid heavy workload during summer surge when the survey was conducted. Dr Kong considers the high ratings well deserved.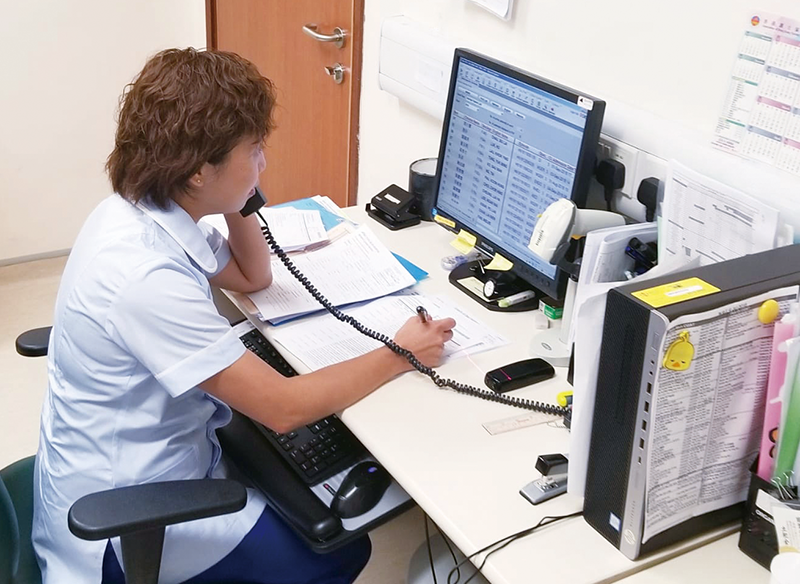 Improvement measures are designed based on results of the survey. For instance, to address patients' needs of talking to doctor and seeking comfort when they have worries, Dr Kong's department has designed a form for staff to jot down the queries of patients and relatives before they meet with a doctor. This not only assures patients and relatives but also facilitates doctor's preparation before the meeting.
Debby Yu, a liaison nurse from the Geriatrics Department of Tuen Mun Hospital (TMH), says that previous surveys consistently showed a low score on provision of discharge information and rehabilitation support, reflecting patients' worries and concern over self-care after discharge. To address this, TMH has launched a Patient Discharge Information Summary Pilot Project in which different specialties work closely together to provide better post-discharge support.
Carmen Wong, a nurse from the Department of Paediatrics & Adolescent Medicine of TMH, considers the PES an evidence-based survey that reflects positive doctor-patient relationships and affirms staff contribution towards the delivery of professional people-centred care.




▲TOP