Dog volunteers bring joy to sick kids on Christmas day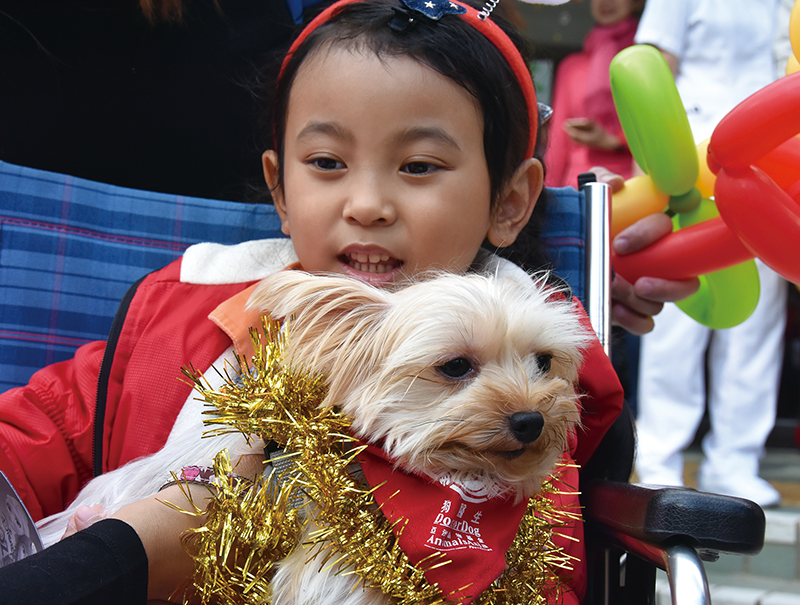 Dog visits on Christmas day is a traditional event of The Duchess of Kent Children's Hospital (DKCH). Since 1991, apart from Santa Clause giving presents, doggies dress up in Christmas costumes to bring joy to child patients every Christmas, creating a cheerful atmosphere and filling the hospital with laughter. Touching and cuddling the dogs, happy young patients forget about pain temporarily. Being calm and friendly, the dog volunteers are used to big events and are good at appealing to kids.
Other than Christmas, the lovable pets also visit specialist out-patient clinic of the hospital regularly. Playing with dogs in the courtyard makes waiting for medical consultation easier and less frustrating.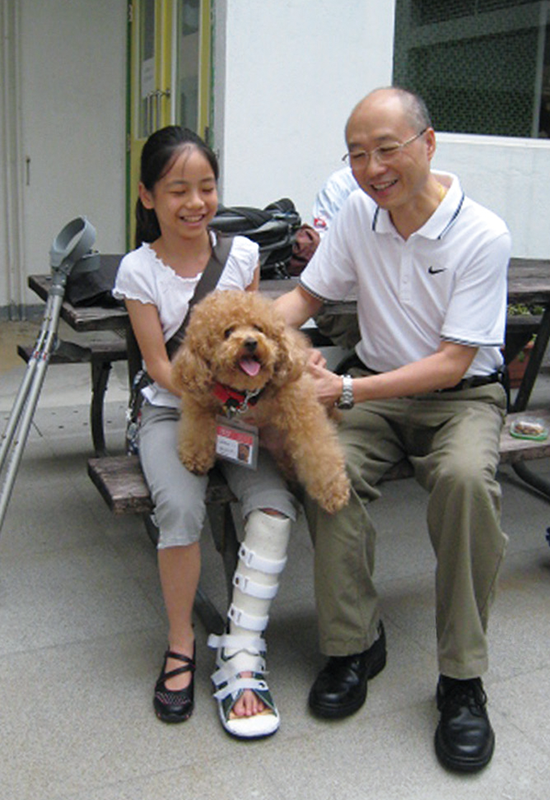 ▲TOP