Sammy Leung: Blood donation is like puppy love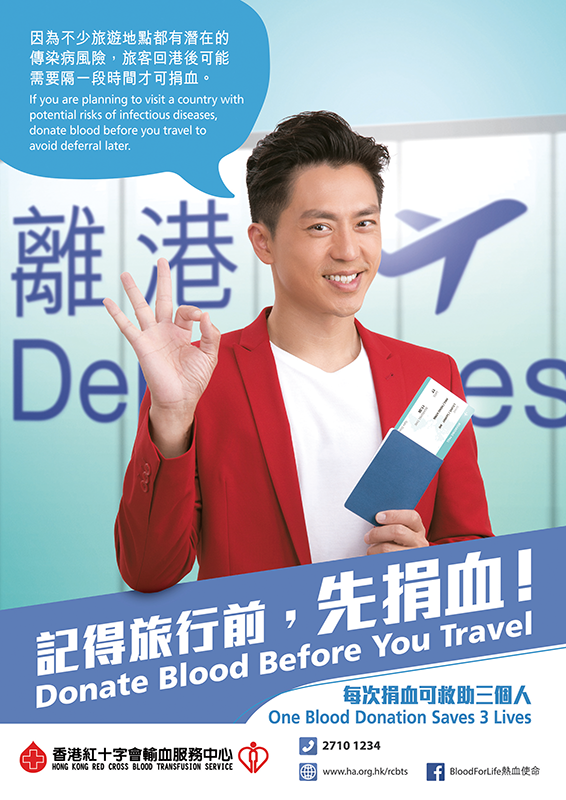 Hong Kong people love travelling. Helen believes some of you may have already planned your overseas Christmas holiday. However, quite a few popular travel destinations belong to areas with potential risks of infectious diseases. To ensure blood safety, donors returning to Hong Kong from those destinations may have to refrain from donating blood for at least 28 days.
To plead for public support to help keep a stable blood supply, the Hong Kong Red Cross Blood Transfusion Service has invited artist Sammy Leung, who is also a travel expert, to promote the message of 'donate blood before you travel'. During the shooting, he recalled that his mother experienced serious bleeding while giving birth to him. The process was very terrifying. Without blood donated by kind-hearted people, the mother and son would not have survived. Recounting his maiden experience of donating blood, he says, "It is just like puppy love. I feel nervous and excited." After the blood donation, he was thrilled and wanted to donate blood again!
Sammy encourages more people to become regular blood donors, especially young people who can foster a caring culture and influence peers to help more patients and families in need.
Travelling is enjoyable while donating blood is a benevolent act. When you do both, you will get 'double happiness'. So, why not donate blood before you travel?
Click here to view the behind-the-scene highlights in the making of new promotion video.




▲TOP