Introduction
Prosthetic and Orthotic Department is one of the allied health team members who promote the health and rehabilitation of patients. Based on the principles of human anatomy and biomechanics, we provide prostheses, orthoses or assistive devices to patients. In order to achieve the best outcome of rehabilitation, we are focus on patients' individual needs, such as their occupation, living style and independence of Activity Daily Living (ADL), these are the important elements to the successful implementation of our services.
Service Scope
Our department dedicates to provide prosthetic and orthotic services to the general public.
Prosthesis
Prosthesis is also named as artificial limb for replacing the function of missing body part.
Lower limb prosthesis includes the Syme's prosthesis for amputation at the ankle joint, transtibial prosthesis for amputation below the knee, transfemoral prosthesis for amputation above knee, hip disarticulation prosthesis and etc.
Upper limb prosthesis includes cosmetic fingers and hands, below elbow prosthesis, above elbow prosthesis and shoulder disarticulation prosthesis.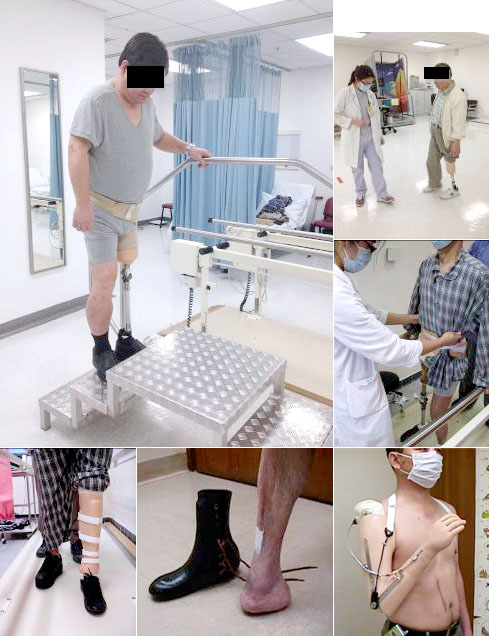 Orthosis
Orthosis is the brace or device which is fitted to the injured or malfunctioned body parts. It can immobilize the fracture to promotion bone healing; protect and support the underlying soft tissues and musculature; prevent further joint deformation; improve gait and walking stability; improve interface pressure distribution and etc. It is also used to correct bony deformity of children, such as flat feet and scoliosis.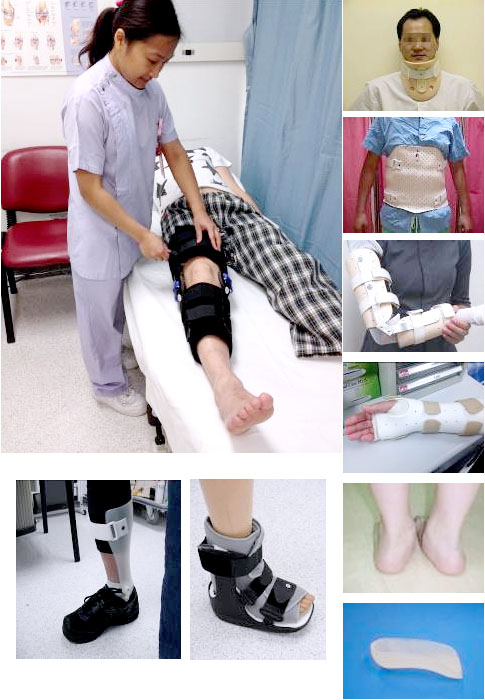 Special Services
In order to cope with the service needs in Pok Oi Hospital, we provide some special services as the following.
Breast Prosthesis
We collaborate with the Breast Cancer Service Team to provide one stop services for rehabilitation of the breast cancer survivors.
These include post-operative breast prosthetic care talk, breast prosthesis fitting (perform in Tuen Mun Hospital) and modifications.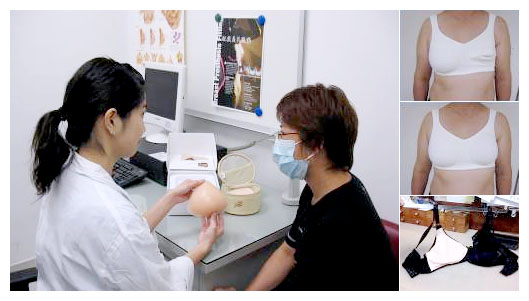 Diabetic Foot Care
We are in close collaboration with orthopedists, wound care nurses and podiatrists to provide foot care service to diabetic patients, including custom-made insoles and protective footwear for diabetic feet with ulcers, in order to facilitate wound healing.
In addition, we arrange regular follow up for patients with the diabetic feet. Through the close monitoring of the foot conditions, we empower our the patients with knowledge of daily foot care and provide them with orthoses to reduce plantar foot pressure and prevent the development of callosity or ulcers.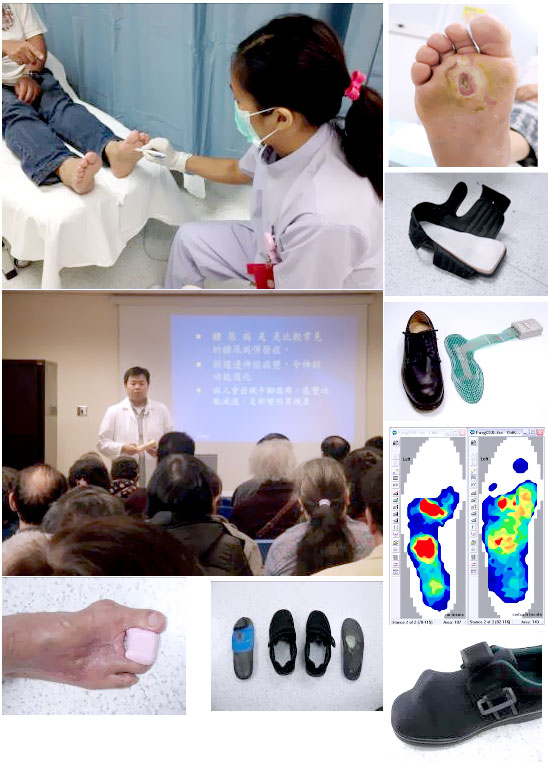 Foot Assessment Clinic (FAC)
It is in-charged by orthotists specialized in foot pain management, to let the patients to receive timely and efficient services for pain management.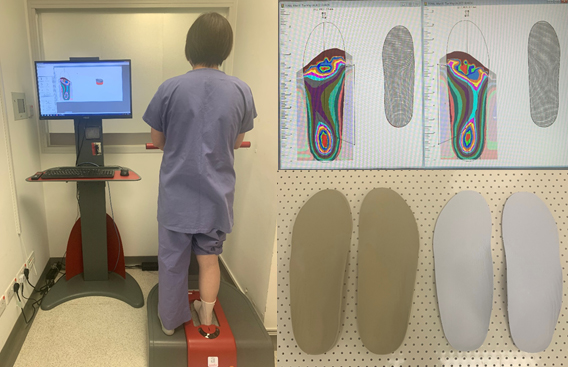 Appointment Procedures
Please bring along with the referrals to our department for appointment booking. It could be done in-person or by relatives.
Service Hours
Monday to Friday
9:00 am to 12:30 pm
1:30 pm to 5:30 pm
Saturday, Sunday and Public Holiday
Closed
Contact Us
| | |
| --- | --- |
| Telephone: | 2486 8156 |
| Fax: | 2486 8155 |
| Adddress: | 1/F, Pok Oi Hospital |