Introduction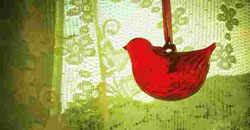 Psychological well-being, behavior and physical health are closely related. While illness is inevitable in life, one's psychological reaction and adjustment to an illness play a significant role in the treatment outcome and recovery. Emotional problems and maladaptive behaviors may increase the risk of somatic problems and aggravate a medical condition. The Clinical Psychology Department provides both psychological assessment and individual or group intervention to promote emotional well-being, revise maladaptive behavioral patterns, and improve ones' ability to cope with an illness, all with an aim to improving health and life.
Scope of Services
Our clinical psychologists provide inpatient and outpatient services for:
Psychological support to patient and family for disease acceptance and adjustment to any new diagnosis of disease
Individual and group intervention for enhancing one's coping of a chronic illness
Individual and group psychotherapy for stress management and mood disorders
Neuropsychological assessment
Grief counseling
Service Hours
Monday to Friday
9:00 am to 1:00 pm
2:00 pm to 5:30 pm
Saturday, Sunday and Public Holiday
Closed
Appointment Booking
Referrals made by hospital health care professionals are required.
Contact Us