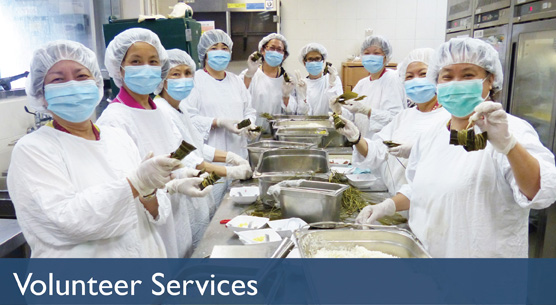 Volunteer Services
Join our Volunteer Team
Applicants should be aged 15 or above, and could at least commit 30 service hours in a year.
For applicants under 18, parent/ guardian-signed consent is required.
All applicants must go through face-to-face interview and attend mandatory training before providing service in hospitals as a registered volunteer.
Interested parties please fill in the application forms and return them to the related Health Resource Centres of the hospitals.
Hospital
Volunteer Application Form
(Individual)
Volunteer Application Form
(Group)
Alice Ho Miu Ling Nethersole Hospital / Tai Po Hospital


Form
Form
Bradbury Hospice / Cheshire Home (Shatin)/ Shatin Hospital


Form
Form
Prince of Wales Hospital


Form
Form
North District Hospital


Form
Form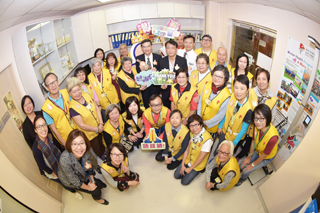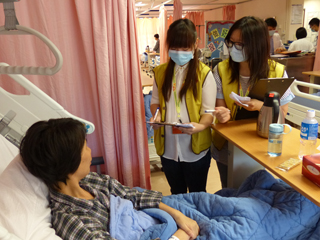 The Prince of Wales Hospital organised an
appreciation event to express gratitude to the hospital volunteers


Volunteers promoting hand hygiene to patients at the Prince of Wales Hospital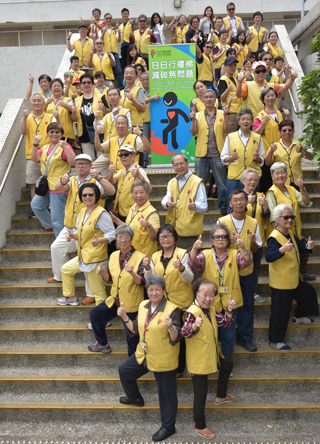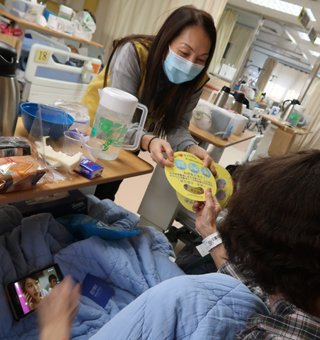 Volunteers of the Prince of Wales Hospital actively participating in the "Walking Everyday, Keep Carbon Away" carbon reduction campaign
Student volunteers helping to conduct a patient survey
at the Prince of Wales Hospital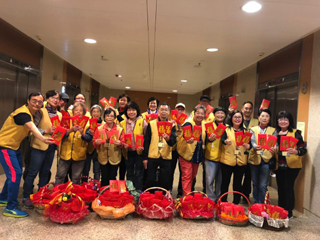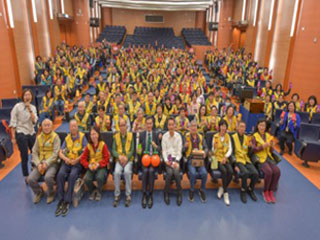 Volunteers distributing New Year gifts to patients at
the Prince of Wales Hospital during Chinese New
Year, sharing festive joy with them


Volunteer conference at the Prince of Wales Hospital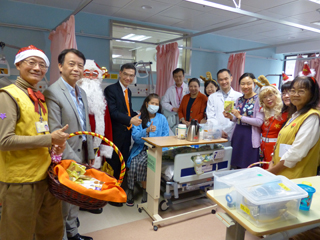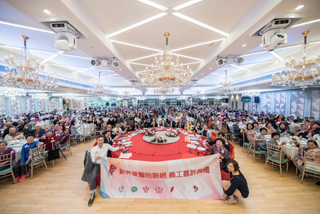 Volunteers of the Prince of Wales Hospital joining the hospital management in distributing Christmas cookies
to patients


The New Territories East Cluster Volunteer Award Ceremony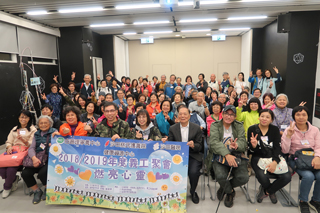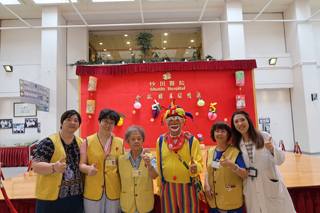 Volunteer Gathering of the Bradbury Hospice, the Cheshire Home (Shatin) and the Shatin Hospital


Volunteers of the Shatin Hospital bringing joy to patients wearing various costumes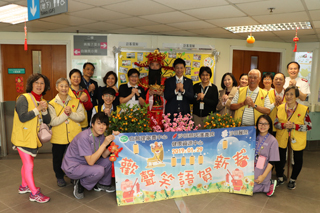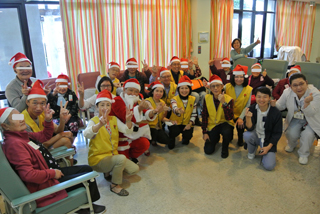 Chinese New Year Celebration Activity at the
Cheshire Home (Shatin)


Volunteers celebrating Christmas together with patients of the Bradbury Hospice