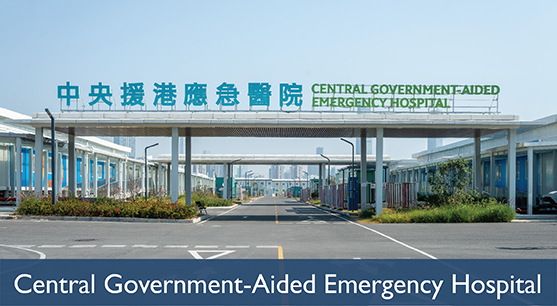 Central Government Aided Emergency Hospital
The Central Government-aided Emergency Hospital in Lok Ma Chau is now in operation, providing the ambulatory services. The New Territories East Cluster (NTEC) is responsible for the management and operation of the hospital.
The hospital launches the "Ambulatory Diagnostic Radiology Service Pilot Programme" to invite patients with suitable clinical conditions to receive diagnostic radiology service, including Computed Tomography Scan and Magnetic Resonance Imaging Scan. The pilot programme would alleviate the service pressure on the radiology department of public hospitals, and shorten patient waiting time.
The radiology department of the NTEC hospitals will screen patients on the waiting list for the examination services at the day hospital. The hospitals will contact the selected patients by phone and invitation letters to offer them the choice of using the services.
Transportation arrangement
The hospital provides free shuttle buses between the Sheung Shui Station and the Central Aided Emergency Hospital.