Nurse clinics migrate to integrated model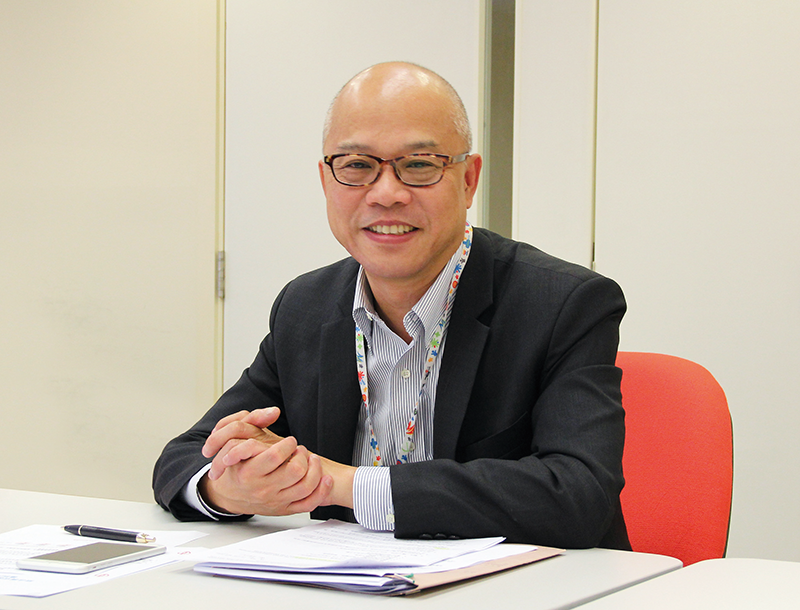 Hospital Authority has planned to pilot 'Integrated Model of Specialist Out-patient (SOP) Service through Nurse Clinic' in Clinical Oncology, Urology, Rheumatology and Perioperative in April this year. Apart from the enhancement of quality and continuity of patient care, the pilot scheme expands the role of nurses towards greater professionalism, says Lawrence Poon, Chief Manager (Nursing).

HA has started to establish nurse clinics since the early 1990s and has set up over 200 clinics in public hospitals at present. Conventional nurse clinics mainly follow up on the cases referred by doctor for symptom management and health education for patients. In comparison with it, the 'Integrated Model of SOP Service through Nurse Clinic' advocates a longitudinal integrated care plan that optimises the inputs of multidisciplinary team including doctors, nurses and allied health professionals along the clinical pathway in Specialist Out-patient Clinics.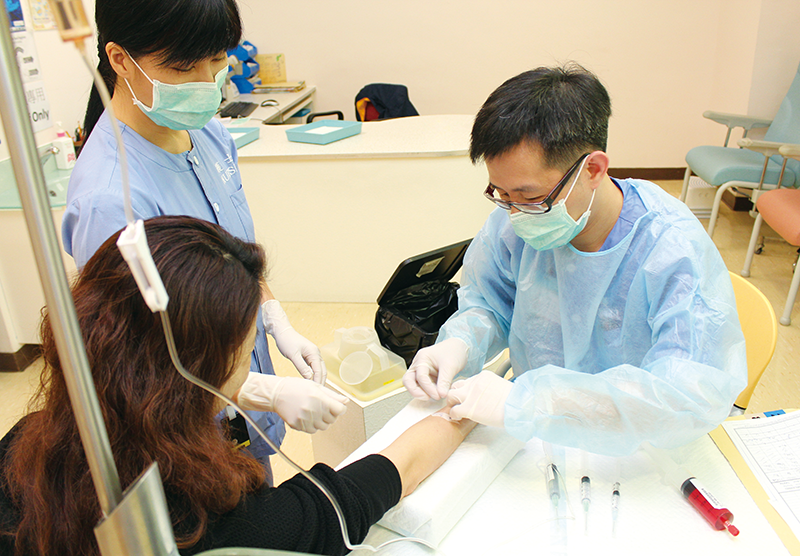 Clinical team formulates the intake criteria and clinical pathway for specific patient types. The philosophy is to provide outpatients with the right care by the right person at the right time. The integrated model adopts a patient-centred approach focusing on the needs of individual in the continuum of specialist care, and puts emphasis on access and effective intervention of problems in a timely manner. Lawrence highlights that this model facilitates the communication between healthcare professionals and improves continuity of care. For instance, nurses can advance the medical appointment based on patients' conditions and needs or when abnormality is detected during the process.
Clinical Oncology Nurse Clinic (Head & Neck Radiotherapy) is a case in point. In the conventional practice, there is no clinical intervention during the pre-radiotherapy period. Under the integrated model, around eight nurse clinic sessions will be arranged, which covers from the pre-radiotherapy to post-treatment period. The nurse clinic sessions focus mainly on symptoms management, close monitoring of patients' condition and counselling. Appropriate and timely patient care and referral benefit patients' recovery.
For Urology, Rheumatology and Perioperative, nurse clinic sessions will be arranged for preliminary physical examination, investigation and assessment which facilitate doctors to make diagnosis in subsequent consultation.
Under the pilot scheme, HA plans to create 24 additional Advanced Practice Nurse posts, which in turn enhances the promotion opportunity for nurses. Besides, The Institute of Advanced Nursing Studies of HA will continue to offer specialty training programmes for nurses to support their continuous development. Lawrence says that the integrated model will be explored rolling out to other specialties, subject to the evaluation outcome by this year end.




▲TOP