Introduction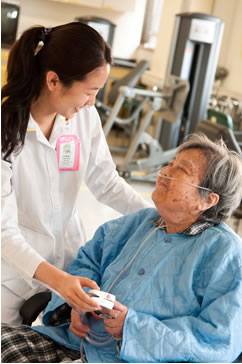 Since 1990, Department of Physiotherapy of TMH has started to provide quality physiotherapy service to the residents in Tuen Mun and Yuen Long district.
With the gradual increase in the service demand, wide spectrum of specialty services provided at TMH and the commencement of rehabilitation services, at the Rehabilitation Block in 2007, the physiotherapy service has been modernized to provide a one-stop service from acute care to extended care and community care.
Scope of Services
Acute & Extended Care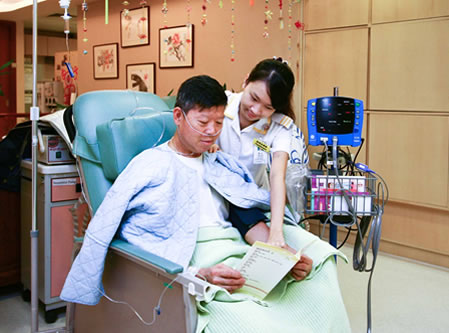 In acute setting, physiotherapists are responsible to assess patients' condition and provide timely intervention to prevent complications due to prolonged bed-rest, accelerated recovery and to maximize patients' physical function. When they are medically stable, they may be transferred to rehabilitation setting for receiving intensive physical rehabilitation and providing professional advice to patients and their carers to facilitate early return to community.
General Medical Rehabilitation
Geriatric Rehabilitation
Post-surgical Rehabilitation
Cardio-pulmonary Rehabilitation
Musculoskeletal Rehabilitation
Neurological Rehabilitation
Spinal Cord Rehabilitation
Palliative Care
Ambulatory and Community Services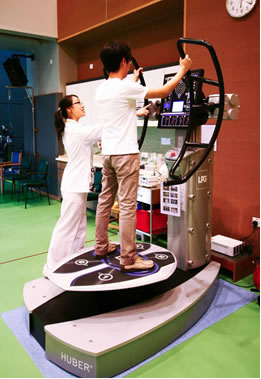 After discharge, patients will be transferred to different community physiotherapy services according to their individual needs in order to prevent re-admission.
Community Services
1. Geriatric Rehabilitation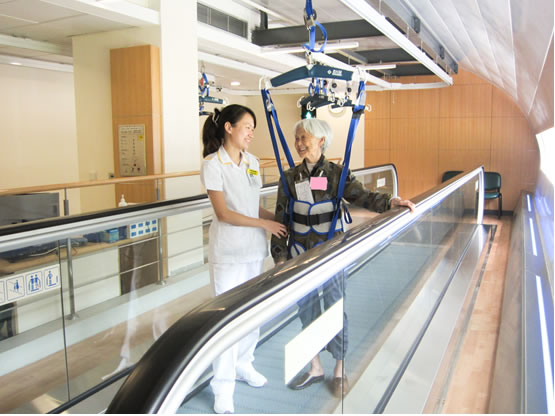 Geriatric Day Hospital (GDH)
Community Geriatric Assessment Service (CGAS)
Integrated Care Model (ICM)
Allied Health Fall Prevention Program
2. Community Rehabilitation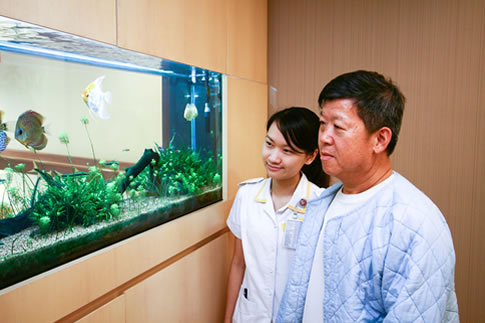 Community Physiotherapy (CPT) & Home Visit
Primary Health Care Service:
Degenerative Knee Care
Frozen Shoulder Class
Back Clinic
Ambulatory Out-patient Services (Adult)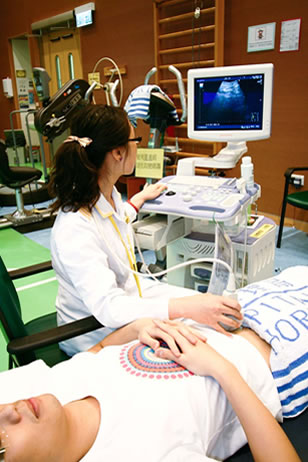 General Musculoskeletal Rehabilitation
Work Rehabilitation
Spinal Rehabilitation
Incontinence & Constipation Management
Spinal Cord Rehabilitation
Sports Rehabilitation
Hand Rehabilitation
Neurological Rehabilitation
Metabolic Disease Rehabilitation
Out-patient (Pediatrics)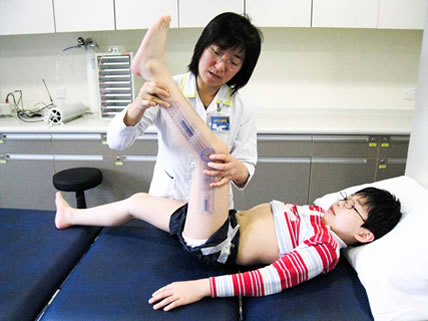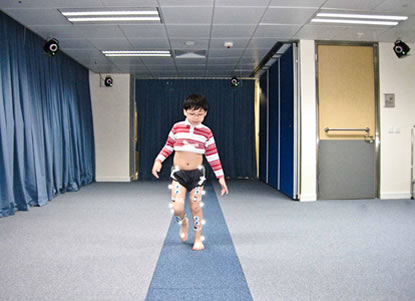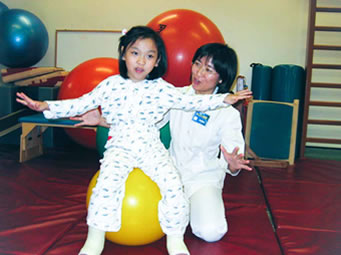 Physiotherapist working in paediatric field in well-trained in child development and movement analysis. He/ She plays an important role in a family with a disabled child. Physiotherapists provide relevant information, accurate assessment, tailor-made training and home advice to the disabled children and their care takers. The functions of the children will be maximized with proper physiotherapy rehabilitation.
1. Neuro-developmental Rehabilitation
Developmental delay
Cerebral palsy
Early intervention for premature baby
Down's syndrome
Brain tumour
Traumatic brain injury
Infantile spasm
Epilepsy
Developmental coordination disorder
Autism
2. Musculoskeletal Rehabilitation
Fractures, soft tissue or sport injuries
Congenital muscular torticollis
Congenital foot deformities
Brachial Plexus Injury (Erb's palsy)
Developmental foot problem: flat foot, in-toeing gait
Scoliosis
Post-orthopaedic surgery rehabilitation
Joint and bone deformities management
3. Cardio-respiratory Rehabilitation
Asthma
Congenital heart problem
Patients who require equipment to help with their breathing, clearance of secretions or cough
Patients with other long term respiratory issues
4. Motion Analysis
Instrumented motion laboratory analysis for cerebral palsy and other indicated clients
Pre- and post-operative evaluation
5. Hydrotherapy
Muscular dystrophy
Post-operative rehabilitation
6. Special Program/ Clinic
Spasticity management
Selective dorsal rhizotomy
Botulinum toxin
Cerebral palsy clinic
Seating clinic
Paediatric orthopaedic clinic
Office Hours
Adult/ Paediatrics Ambulatory Care Unit (in Special Block)
Monday to Friday
8:45 am - 12:15 pm
1:15 pm - 5:00 pm
New Case Arrangement
Monday to Friday 9:00am - 12:00pm, 2:00pm to 4:30 pm (New case registration)

Saturday 9:00am - 12:00 pm (For new case registration only)
Sunday and Public Holiday
No Service
Adult Ambulatory Care Unit (in Rehabilitation Block)
Monday to Friday
9:00 am - 12:30 pm
1:30 pm - 5:00 pm
Saturday
9:00 am – 12:30 pm (For new case appointment only)
Sunday and Public Holiday
No Service
Contact Us
Main Block
| | |
| --- | --- |
| Address: | Physiotherapy Department, G/F Special Block, Tuen Mun Hospital. NT |
| Telephone: | 2468 5211 |
| Fax: | 2468 5213 |
Rehabilitation Block
| | |
| --- | --- |
| Address: | Physiotherapy Department, 4/F Rehabilitation Block, Tuen Mun Hospital. NT |
| Telephone: | 3767 7466 |
| Fax: | 3767 7454 |
Pamphlet for Download