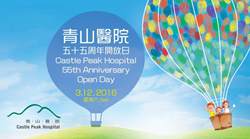 2016-12-03 – Castle Peak Hospital 55th Anniversary Open Day
To celebrate its 55th Anniversary, Castle Peak Hospital will organise an Open Day on 3 December 2016 (Saturday) for the public. The theme of this year's open day is 'A Psychiatric Patient's Journey of Recovery' and there will be a range of programmes including educational talks, booths, stage performance, visits to hospital facilities etc. We welcome you to join us on this special occasion!
Date: 3 December 2016 (Saturday)
Venue: 15 Tsing Chung Koon Road, Tuen Mun, N.T.
Opening Hours: 10:00a.m. - 4:00p.m.
Opening Ceremony: 10:00a.m.
Free Shuttle Bus (Service begins at 9:30a.m.):
Siu Hong MTR Station Bus Terminal (Exit E)
About 15 minutes intervals
Tuen Mun Road Bus-Bus Interchange (Tuen Mun Bound)
About 30 minutes intervals
Please contact us at 2456 7816 for any enquiries.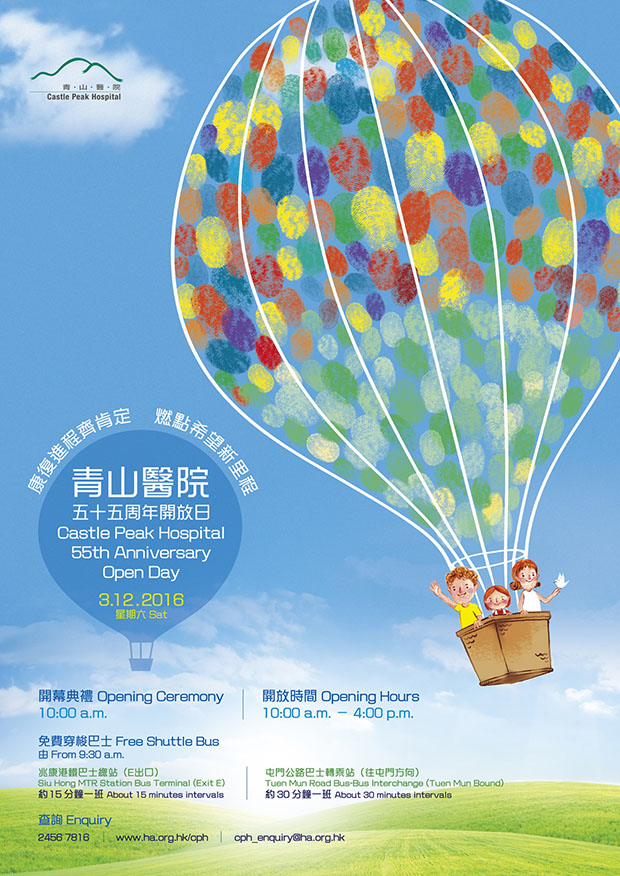 *Special thanks