The Prince of Wales Hospital Exhibition It All Started from a Lake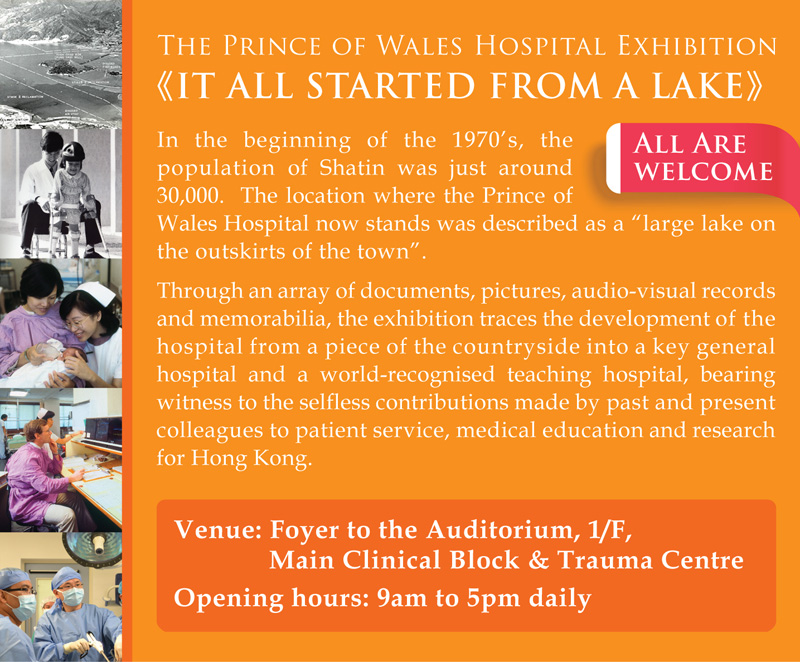 In the beginning of the 1970s, the population of Shatin was just around 30,000. The location where the Prince of Wales Hospital now stands was described as a ˇ§large lake on the outskirts of the townˇ¨.
Through an array of documents, pictures, audio-visual records and memorabilia, the exhibition traces the development of the hospital from a piece of the countryside into a key general hospital and a world-recognized teaching hospital, bearing witness to the selfless contributions made by past and present staff to patient service, medical education and research for Hong Kong.
Venue: Foyer to the Auditorium, 1/F, Main Clinical Block & Trauma Centre
Opening hours: 9am to 5pm daily
All are welcome
ˇ@