NDH 20th Anniversary
Connect the Community and Share the Joy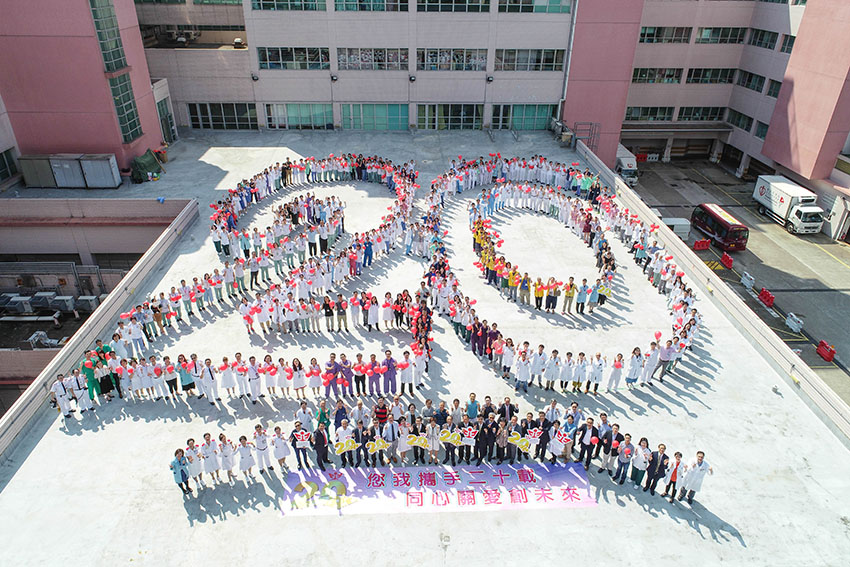 To celebrate the 20th anniversary of North District Hospital, a series of activities were organized by the Hospital and the Hospital Charitable Foundation so as to witness the important milestone with our colleagues and community partners.
At a Glance
2018.11.17
NDH Breast Health Fun Day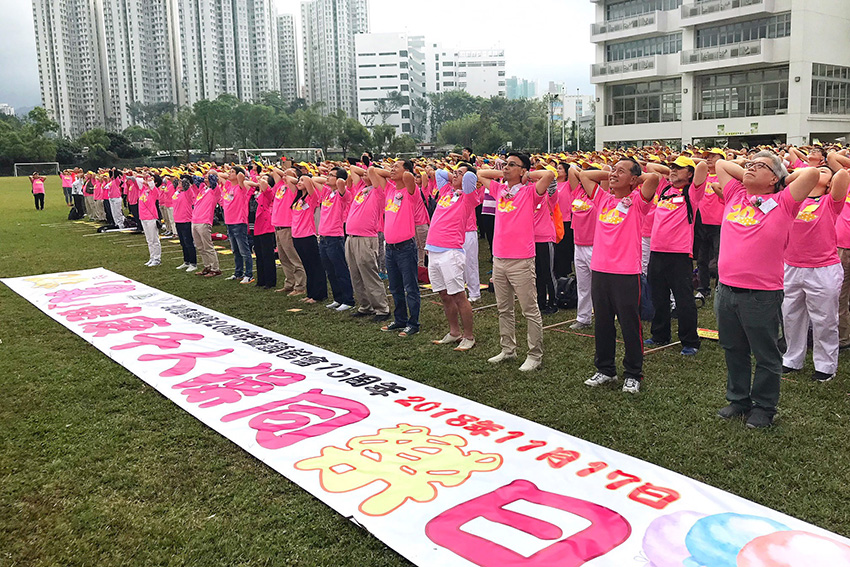 NDH organized a Breast Health Fun Day in collaboration with the patient group Ho Chi Club. More than 1,000 participants practised a set of specially designed exercise to promote the breast health in the community.
2018.11.26
NDH 20th Anniversary Celebration Dinner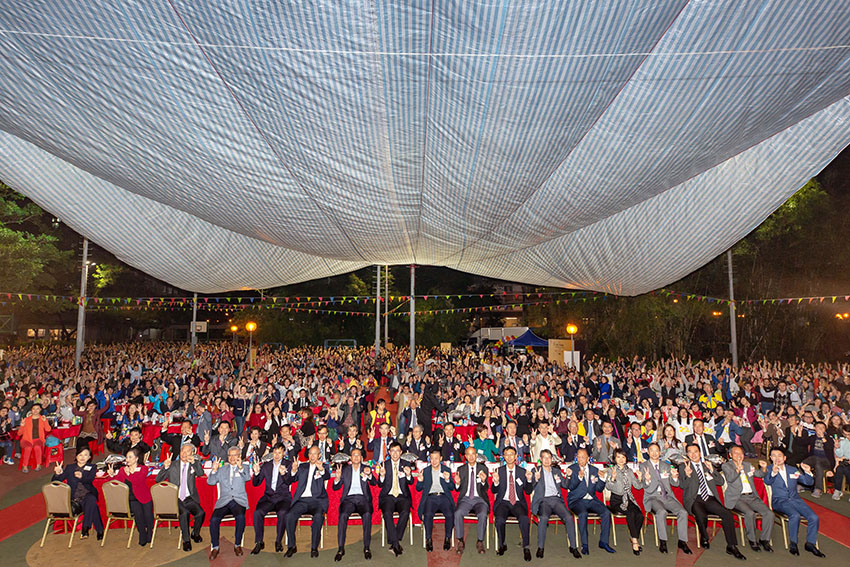 More than 2,000 NDH colleagues, volunteers, community partners and donors gathered at Choi Yuen Estate Theatre, where they were treated to an evening of traditional pun choy, drinks and all the fond memories.
2018.12.21-27
Health Booth at North District Flower Bird Insect and Fish Show 2018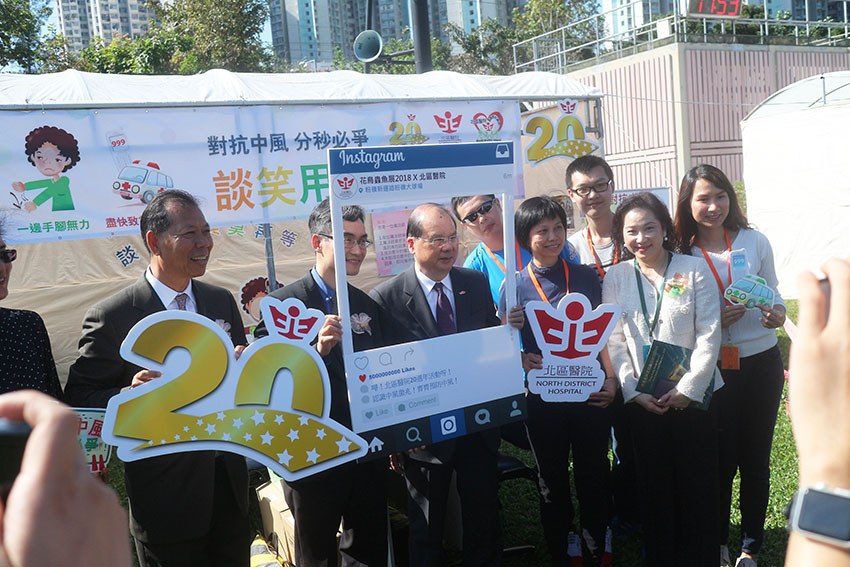 NDH Stroke Team organized health booth at North District Flower Bird Insect and Fish Show 2018 to raise public awareness on symptoms, treatment and preventive measures of strokes.
2019.1.12
North District Hospital Charitable Foundation (NDHCF) Flag Day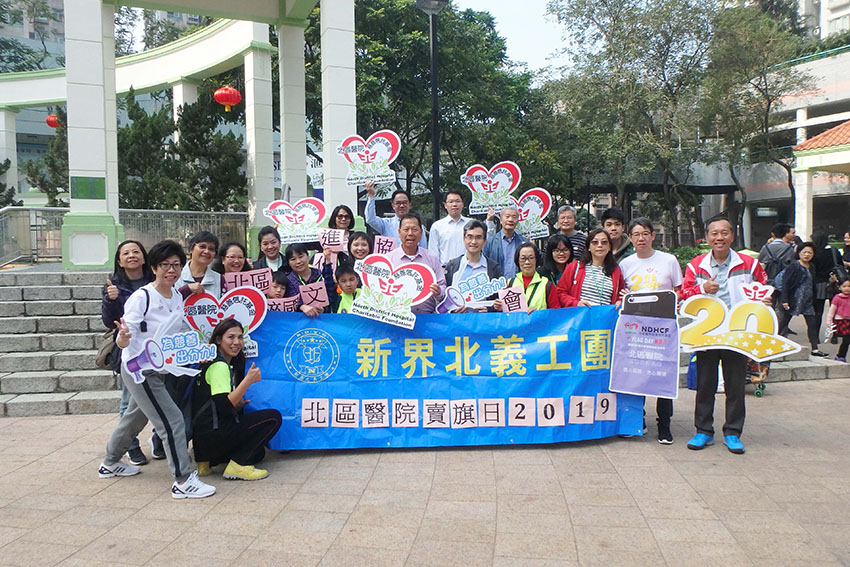 Flag Day was held to raise fund for NDHCF. More than 1,000 colleagues and volunteers participated in the event and more than $670,000 was raised.
2019.2.10
Lantern Auction Charity Event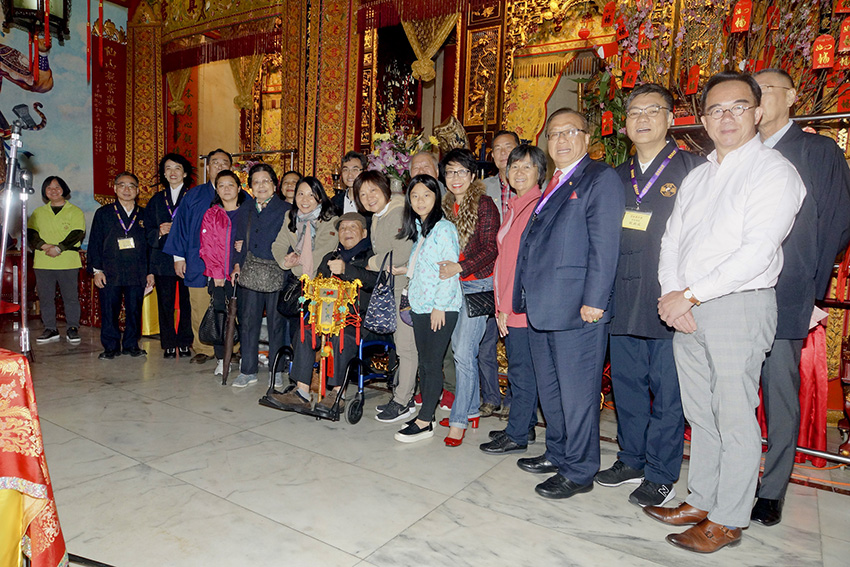 In supporting NDHCF, Fung Ying Seen Koon organized Lantern Auction charity event where 26 lanterns were open for auction. The master hosted a ceremony wishing all good fortune in the New Year. More than $1.3M was raised for the Foundation in the event.
¡@