Private Ward
General Information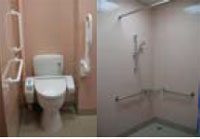 First Class Bed
Single room with an attached washroom, television,local telephone line and internet connection.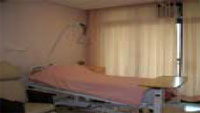 Second Class Bed
Two bedded room with shared facilities for washroom,television, local telephone line and internet connection.
Patients are not encouraged to bring valuable items to the Hospital and the Hospital is not liable for any loss, theft or damage to the patientsˇ¦ personal belongings.
Maintenance Fee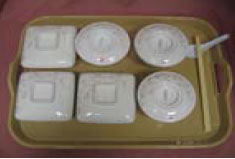 $6,120 per day (1st class) or $4,080 per day (2nd class). Please refer to the "Brief Introduction on Private Bed".
Full fee private patient is required to pay a deposit $92,000 (1st class) or $62,000 (2nd class). Deposit can be paid by cash, credit card or personal crossed cheque made payable to ˇ§Hospital Authorityˇ¨. If deposit is not paid or prior approval on guarantee letter has not been granted by the Hospital Chief Executive, the patient would not be allowed to admit to private bed.
Maintenance fee includes
Accommodation and meal services (including breakfast, lunch, afternoon tea and dinner, with choice of Chinese, European or vegetarian meal).Basic treatment and nursing services.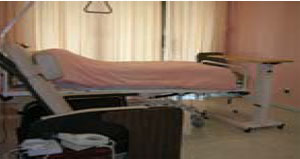 Daily Necessities
Patient may wear his/her own clothing and shall bring along his/her own daily necessities.
Admission Guidelines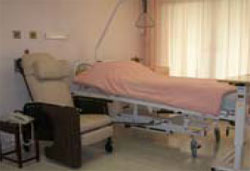 Before Admission
Full fee patient is required to pay a deposit or submit a guarantee letter to the Shroff Office prior to admission. Patient must retain the receipt and present it to the staff in In-patient Unit for record purpose upon admission. For patient admitted after office hours, a personal cheque should be handed to the staff of In-patient Unit. Receipt will be issued during office hours.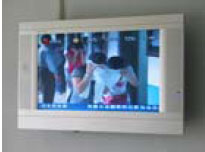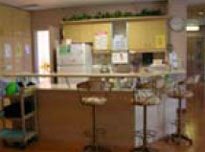 Admission
Please bring along all relevant documents as listed below and approach the staff at the In-patient Unit at the scheduled time for registration:
Admission slip to Private Ward;
HK Identity Card;
Address proof;
X-ray cards, films & reports, currently used medications;
Receipt for deposit payment or guarantee letter which has already been approval by the Hospital Chief Executive;
GF/HA 181 (for Civil Servant / HA staff or retired HA staff & dependants)
TRY 447 (for Pensioners & dependants)
MD 1541 (for War Victim & dependants)
Ward Regulation
Hospital reserves the rights for redeployment/ redesignation of bed/ward.
Children under 12 years old are not allowed to enter ward areas without prior approval.
Patients must indemnify the Hospital for any damage on Hospital item/property.
Enquiries
Please call 2636-0163 during office hours.
ˇ@