In-patient Service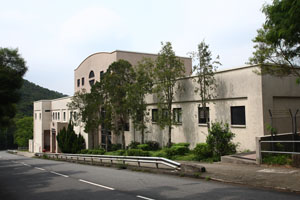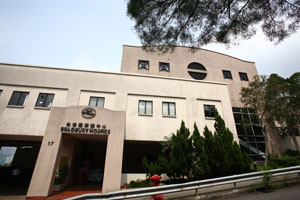 Bradbury Hospice in-patient service provides specialist palliative care to enable our patients to live as comfortably and fully as possible in supportive and caring environment.
We provide pain and symptoms control, psychological, social and spiritual support to the terminally ill patients. When the patientˇ¦s condition becomes stable, we encourage them to return home so that they may enjoy more family life and make full use of their remaining days.
The service is provided by a multi-disciplinary team of doctors, nurses, medical social workers, psychologists, physiotherapists, occupational therapists, chaplains, health care assistants and volunteers.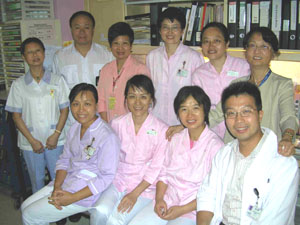 We welcome families including children and friends to visit the patients. Patientsˇ¦ pets are also welcomed in the garden ground with prior arrangement.
Special services and amenities have been designed for the convenience and comfort of our patients and all who visit the hospice.
Activities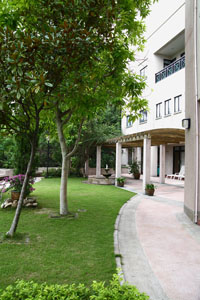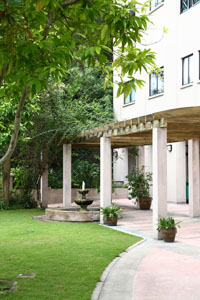 Although the majority of patients staying in the hospice are frail, we aim to maximize their quality of life. Music CDs, magazines and light activities such as floral arrangement, visiting the hospice garden, physical rehabilitation and joining the day hospice are encouraged.
Family Participation
Although we provide professional care to patients, your participation in the care of your beloved would definitely make a difference. We appreciate your desire to help with care and encourage your participation.
Visiting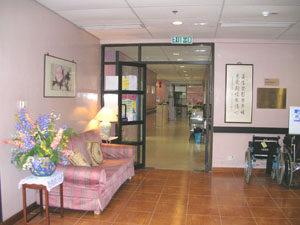 We encourage relatives and friends to visit the patients. There are two sessions of visits: from 12:00 noon to 2:00 pm; and 4pm to 8pm. Cooperation and consideration are highly appreciated especially in the morning when patients and staff are usually busy. Family may stay overnight in the family lounge or at the bedside of the patient under special circumstance and with the permission of the nurse-in-charge.
Facilities
Family lounge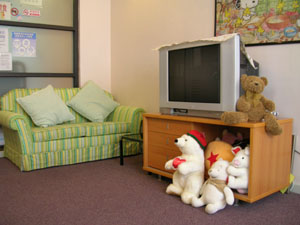 This lounge is available for patient/family use. Children using this lounge must be accompanied by an adult. A small number of toys are available for children.
Quiet Room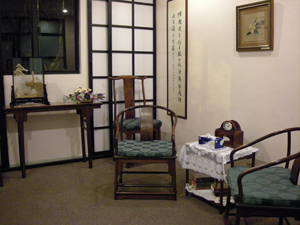 This lounge is available for patients to meditate or perform any religious activity.
Pantry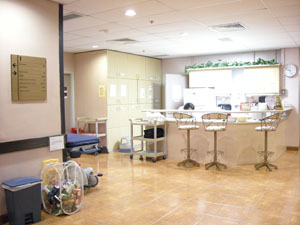 The pantry is for food preparation and is not cooking area. Patients who wish to use the facilities in this room, such as re-heating their food should first contact the nurse or HCA. Patients and visitors are not allowed to enter the pantry.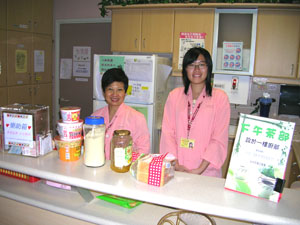 In every afternoon from 2:30 pm to 4:30 pm, we have a tea service run by our volunteers for staff, patients and visitors. A donation system keeps this tea service running.
Activity Room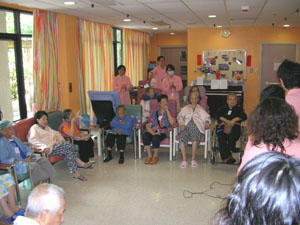 Located on the lower ground floor. Patients and relatives are welcome to use the activity room for special events with prior booking through nurses. Friday Day hospice and festivals activities are run in the activity room.
Disabled Facility
Ramps and rails are provided in different areas in the hospice for physical disabilities. There are brailles lift buttons, W.C., bathing and washing facilities for disabled.
ˇ@